Hi at all,
I've migrated a Zarafa installation on UCS to Kopano on UCS. Except some little things the system works great.
One little thing is usage of a shared contact folder as addressbook. If I open a a new mail, click the "To"-Button to open the addressbook and search for "Beirat" I get a lot of entries in the result set. But only the first tree lines displays a name: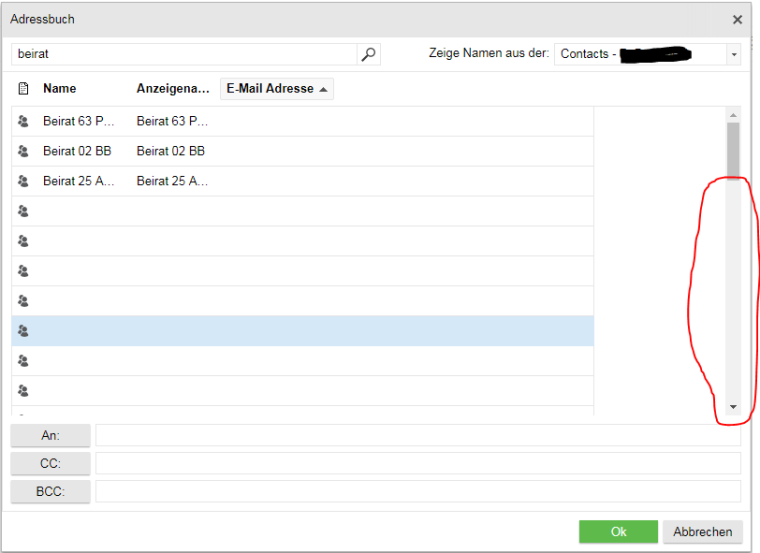 Additional Tests:
I copied contacts and distribution lists to new created public contact folder: Same display error.
I search for one special list: one result line, but empty:

If I right-click one empty line with the mouse and select "Show details" I see the name and the members of the distribution list. Is this an error in the webapp or do I have to configure something for that?
Thanks
Ulf