Moin!
In Outlook with Z-Push in the global address book, many system groups are displayed in addition to the kopano users: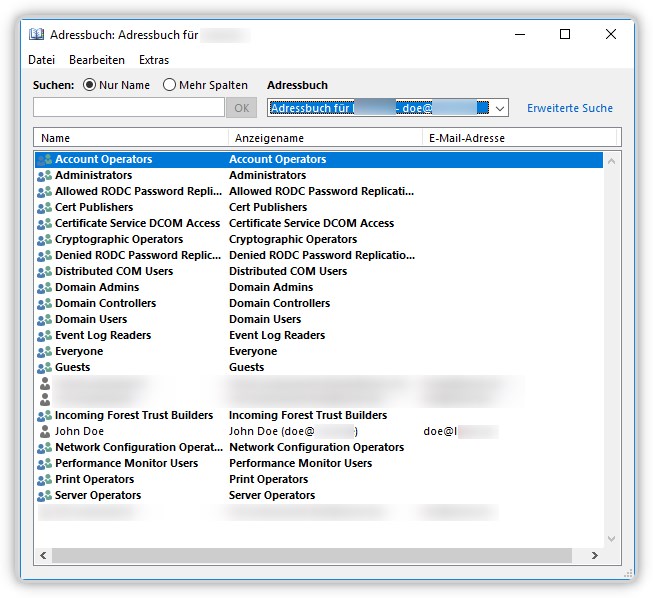 I use the AD of Samba4.
The groups are not displayed in Webapp and Deskapp.
However… does anyone have a little hint or link for me? So I can understand where to start looking.
Greetings from the North Sea coast
Heinz
Debian 4.9.82-1+deb9u3 (2018-03-02) x86_64 GNU/Linux
Samba 4.5.12-Debian
MariaDB 10.1.26-MariaDB-0+deb9u1 Debian 9.1
Kopano-Server 8.6.80
Z-Push 2.4.1+0-0
Kopano OL Extension 2.0.294
Outlook 16
… Sorry for my bad English. Deepl.com is my friend… ;-)